In preparation for the launch of the Moons Moat Nature Trail, the Moons Moat Conservation Group have prepared two documents, one to publicise it and one to allow you to follow the trail and "collect" the wildlife species to be spotted.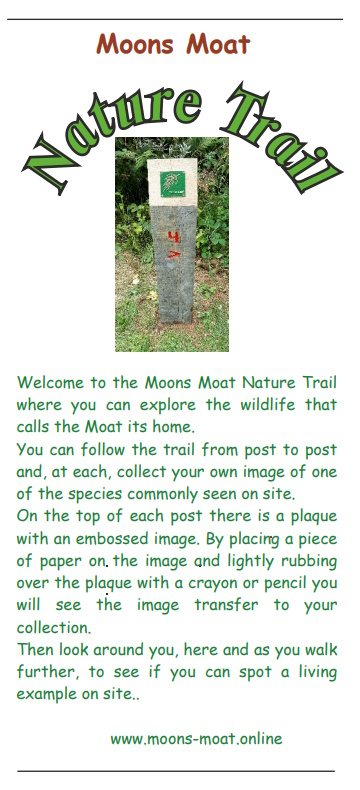 The Tri-Fold is a two-page introduction to the trail, what it is and where to find it.
The Workbook is a" Follow the trail and spot the wildlife" guide, especially aimed at younger visitors, in which you can captures images of what you see by the old fashioned technique of "Brass Rubbing"
Please visit the Nature Trail page in this website for more details.