Welcome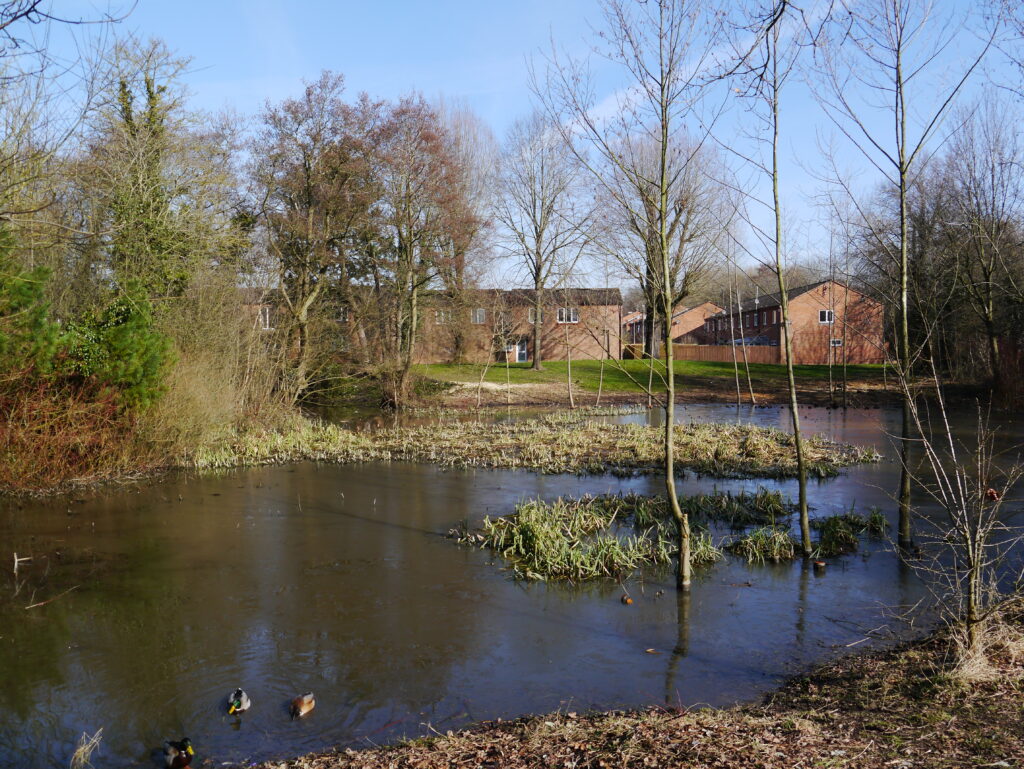 Moon's Moat is a designated historic landmark and the site of a former medieval moated house in the middle of a residential area between Arley Close and Barnwood Close in Church Hill.

Archaeological excavations have uncovered the foundations of a house, bridge and moat walls and the moat can still be seen very much as it was.
Welcome to our site which records its past history and hopefully its bright future.
The district of Moon's Moat is an industrial and business estate in the north east of Redditch between Church Hill and Winyates. Moon's Moat itself is located in Church Hill.The district takes its name from an ancient moated homestead which was founded by Monks and dates back to the 12th century. It is now a listed heritage site. The medieval homestead was inhabited by the Mohun family which is where the name "Moon's" Moat comes from (Mohun being an early name for Moon). The homestead was last in use in the 18th century, but by the end that century the Mohun's had died out. The homestead fell into disuse and became a ruin. What was left of the homestead was removed so that nothing visible now remains on the site.
The Moon's Moat site is believed to be haunted by the ghost of Lady Mohun who is said to appear on or near to the site on the eve of St Agnes (21 January). There is some folklore and history associated with the site concerning a suicide and a murder which may explain the ghost story.
Although the name of the moat appears on many local signs and markers, there is little remaining of the ancient monument, which is buried beneath a housing estate in the new town. Originally a hunting lodge with a moat, dating back to the sixteenth century, Moons Moat was later extended to include a fishing pool. It was listed as an ancient monument in the late 1960s and today nestles in the heart of the Church Hill South residential area.
Now thanks to an initiative led by the  Moons Moat Conservation G and supported by Redditch Borough Council and the Church Hill Big Local Partnership work is underway to restore the site to a pristine condition and turn it into a local amenity site.